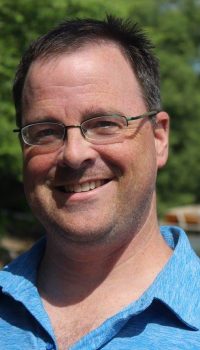 John Shoen started lifeguarding at Waddington Beach in Waddington NY on the majestic St. Lawrence River in 1994, and Became a Lifeguarding and CPR instructor at Ursinus College in Collegeville, PA in 1997. At the urging of his professors and coaches, Mr. Shoen started Shoen Safety and Training to provide CPR, First AID and Lifeguarding Certifications to Coaches, Summer Camps, Preschools, and Personal trainers throughout South Eastern PA.
Shoen Safety expanded to cover much of the East coast as a traveling Lifeguard instructor for ESF summer camps, and as a trainer for both Devereux Pennsylvania, and Silver Springs Martin Luther School, among other providers of quality care for young people and adults with special needs.
John Shoen works closely with companies to personalize each class to the companies needs and wants, and can provide training for first, second, or third shift, and on weekends too.
Shoen Safety provides training at low cost, and provides free or discounted training for local churches and non-profit groups as part of a commitment to helping the community to save lives.
Shoen Safety is the premier provider of safety services for many companies and non-profit groups in the great Philadelphia Area. We offer American Red Cross certification in CPR/AED, First Aid, and Lifeguard Training. We also partner with the Pennsylvania Chapter of the American Academy of Pediatrics (www.paaap.org) to offer Pediatric First Aid for child care providers.   Shoen Safety also offers American Heart Association Certification.  Along with our adult education classes, we are also pleased to provide interpretation, translation and educational resources in Spanish for Hispanic members of our community and your workforce.
Shoen Safety was formed in 2001 due to a need in the Philadelphia area for quality safety training and consultation. Owner John Shoen is a 1999 graduate of Ursinus college with over 15 years experience in the safety field. Mr Shoen is a licensed medical interpreter (Spanish), American Red Cross Lifeguarding, CPR/AED & First Aid instructor and a TQAS PAAAP Certified Pediatric First Aid instructor.
John, his wife Veronica and children Justin and Johana reside in Phoenixville, Pennsylvania
Shoen Safety & Training
400 Franklin Ave
Phoenixville, PA 19460
john@shoensafety.com